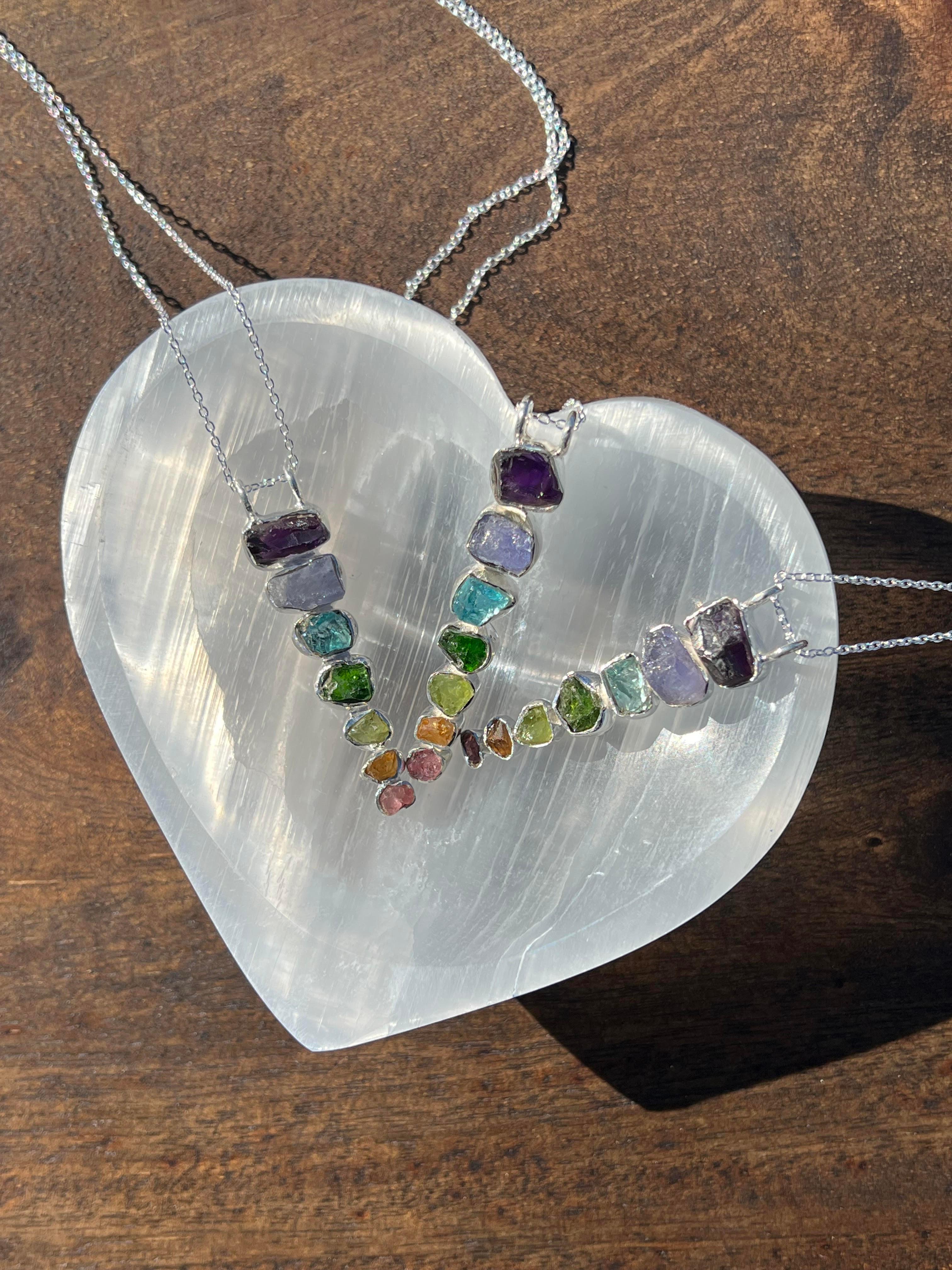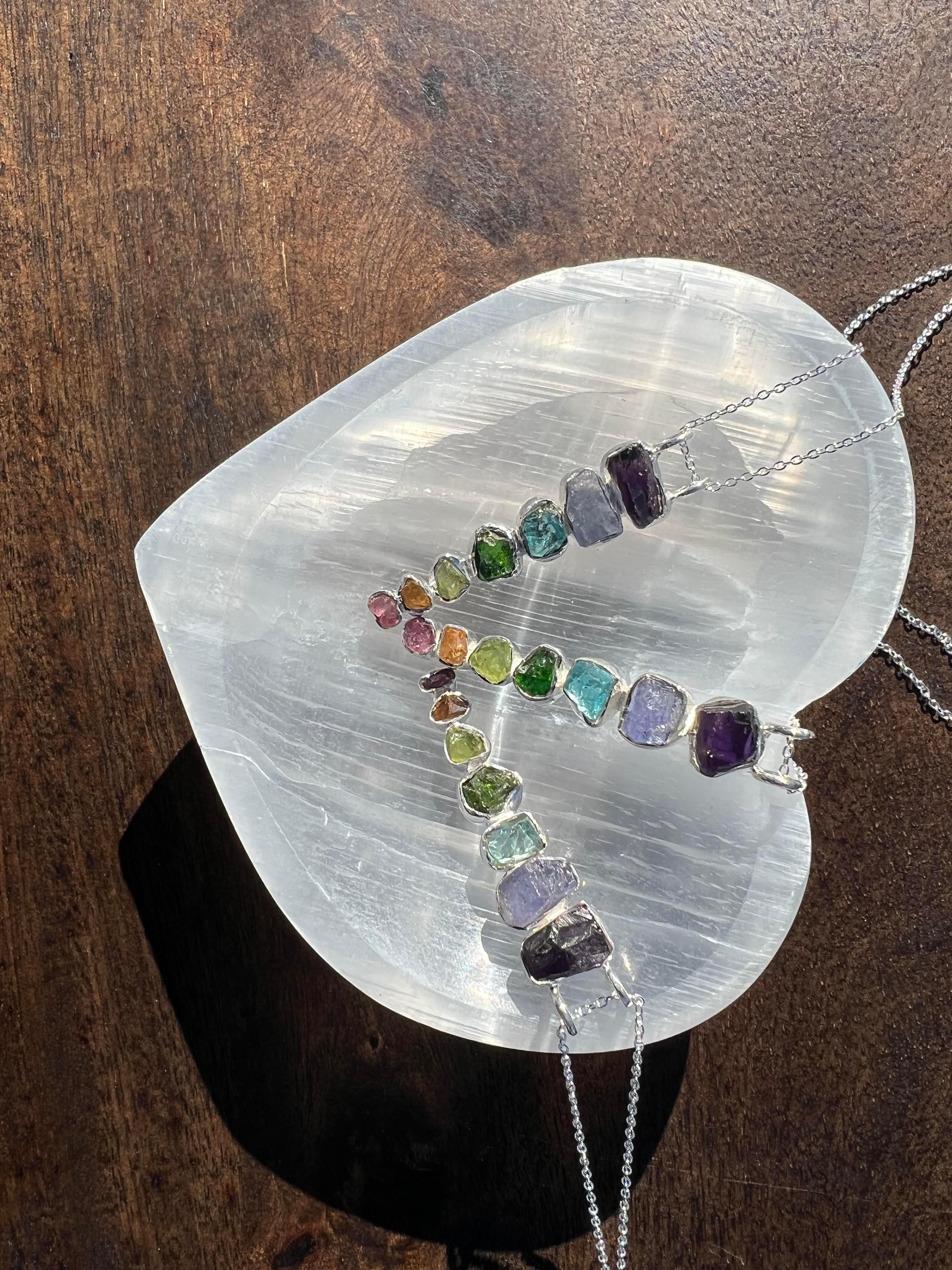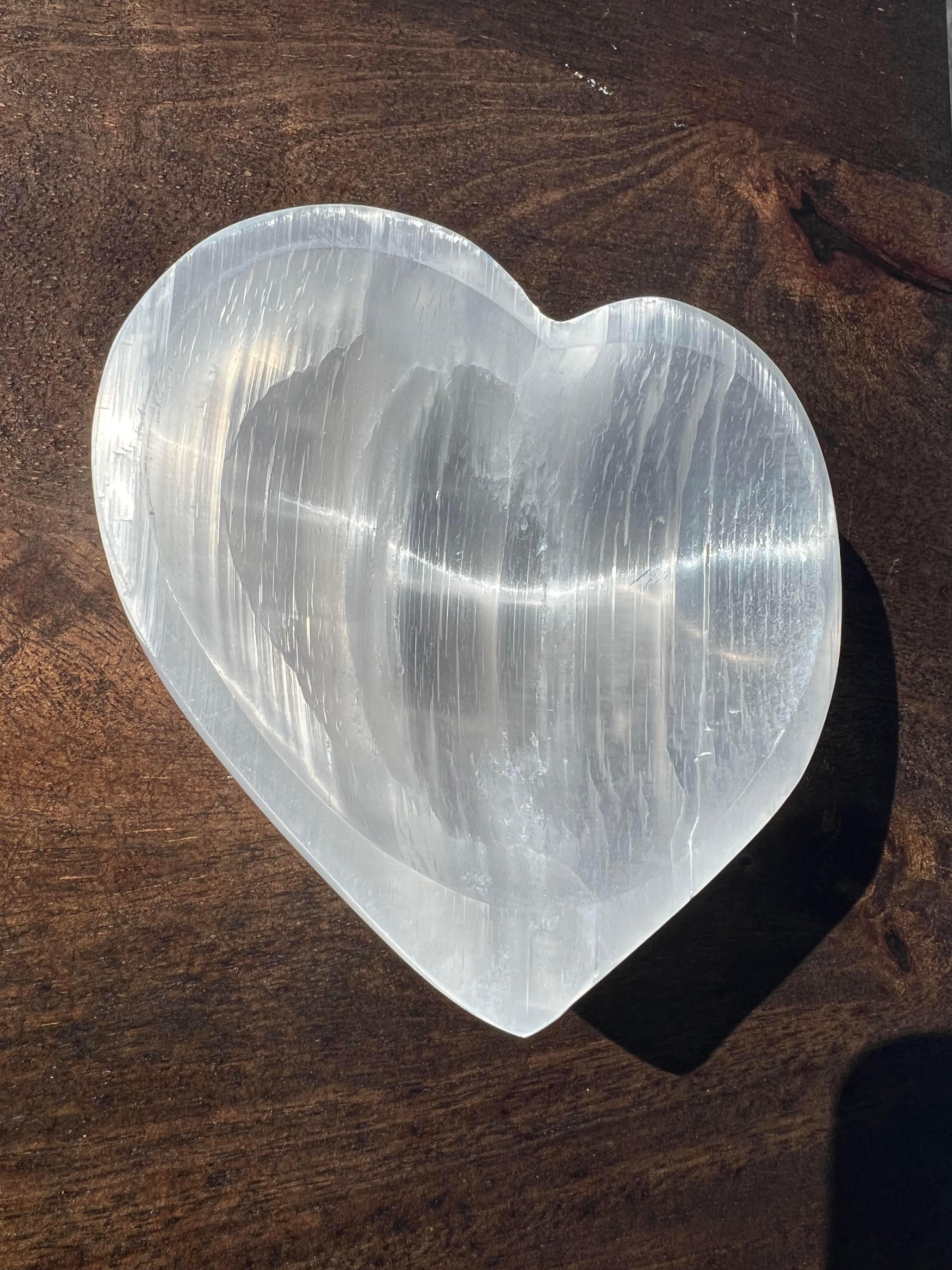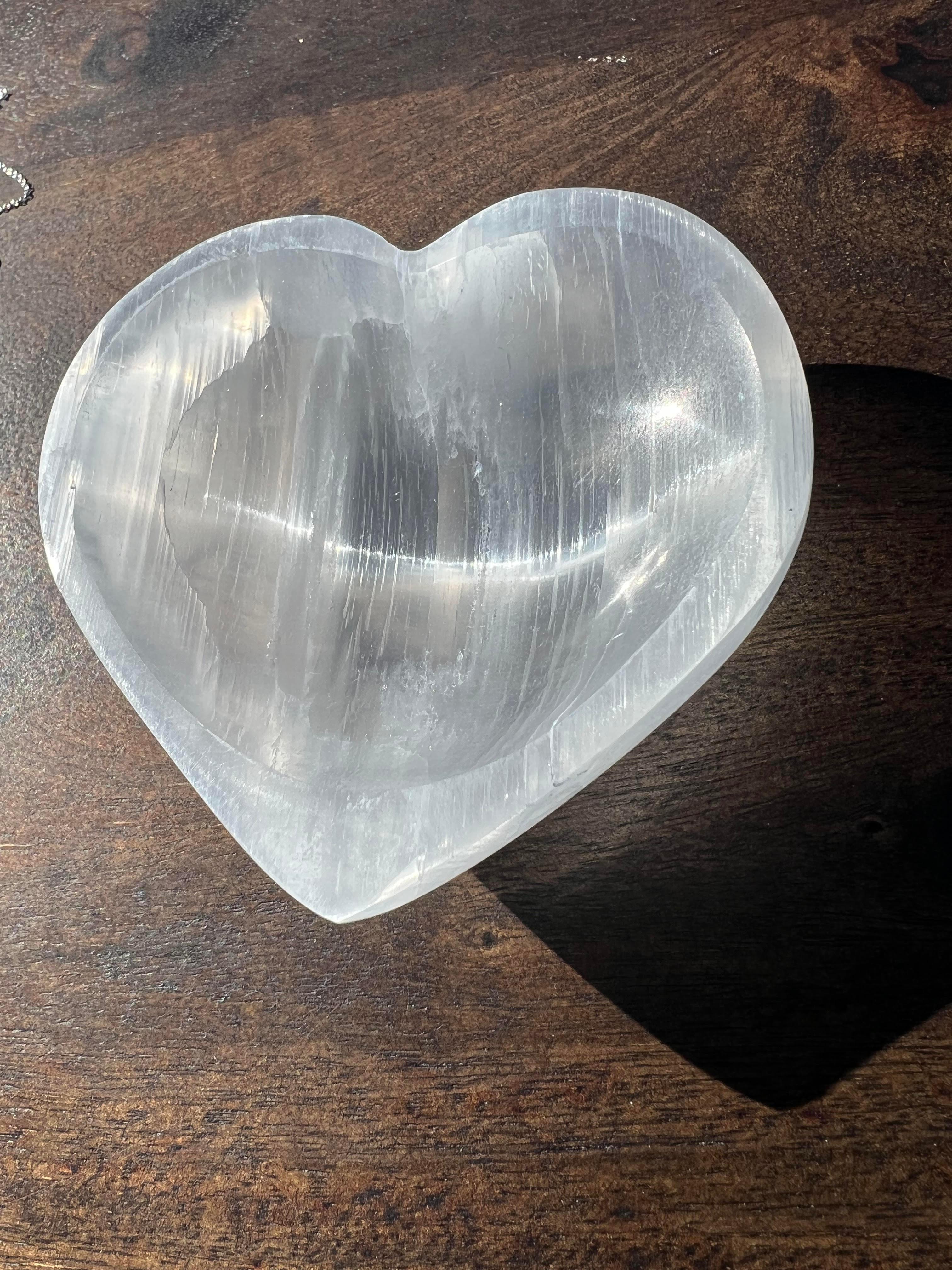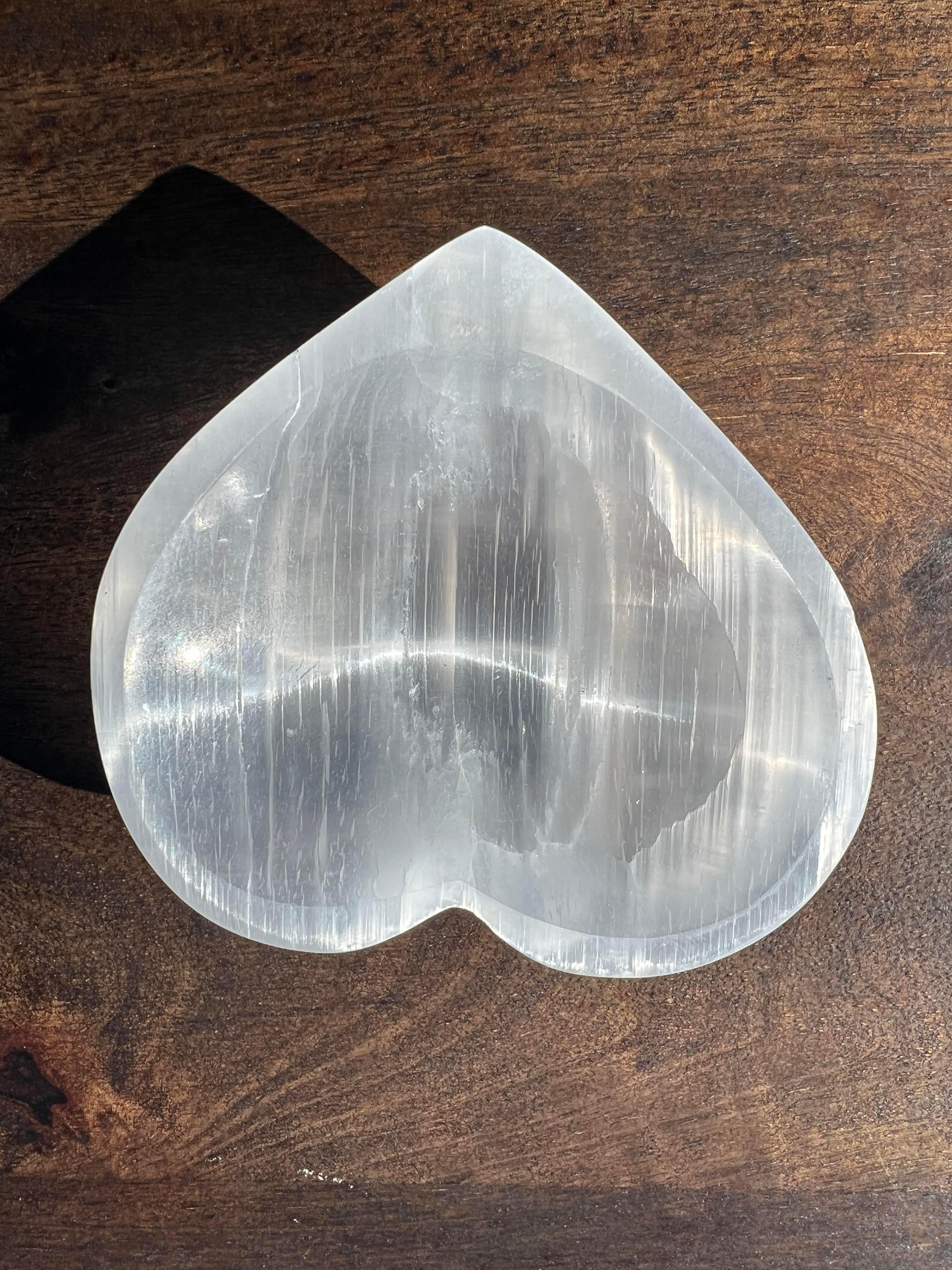 Crystal Charging Bowl in Heart Shape Healing Ability Selenite Bowls Crystals Stone With 7 Stone Chakra 925 Sterling Silver Chain Pendant
$49.99
Regular price
$65.99
Selenite is one of the most powerful crystals for healing. Selenite stimulates a clear mind and gives insight into your life lessons. It promotes tranquility, balance and peace in yourself and your environment. Selenite crystals used to cleanse and charge other crystals and stones due to its powerful metaphysical properties and the ability to charge itself.
The Seven Chakras stand as the principal energy centers of the body and are believed to be the pathway of harmony between the mind, body and soul.

Gemstone - Rough Amethyst - Not Treated, Rough Tanzanite - Heated, Rough Neon Apatite - Not Treated, Rough Peridot - Not Treated, Rough Chrome Diaopside - Not Treated, Rough Citrine - Heated, Rough Tourmaline - Not Treated
Metal - Solid 925 Sterling Silver
Stone Size - 5 x 10, 5 x 9, 4 x 8, 4 x 7, 4 x 6, 3 x 5, 3 x 4 mm, Product Weight - 6.7 gm, Length - 1.9 inch
".925" sterling silver quality stamp
Bowl Size - 3.75" x 3.5"
Bowl Shape - Heart
---
14 Days Money Back Guarantee
Interest Free Payments with Afterpay

15% Off on purchase of $99
& Free shipping above $49.99