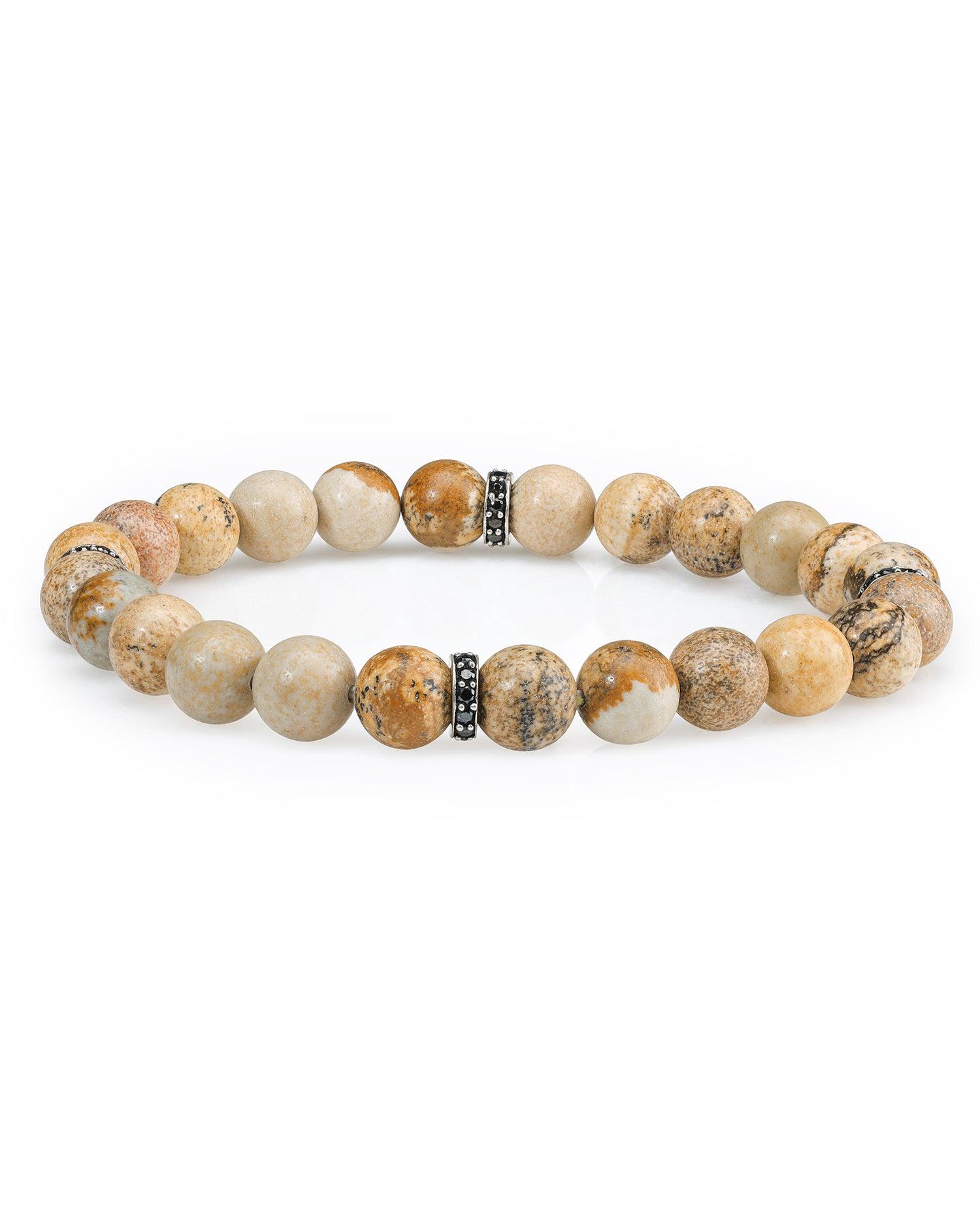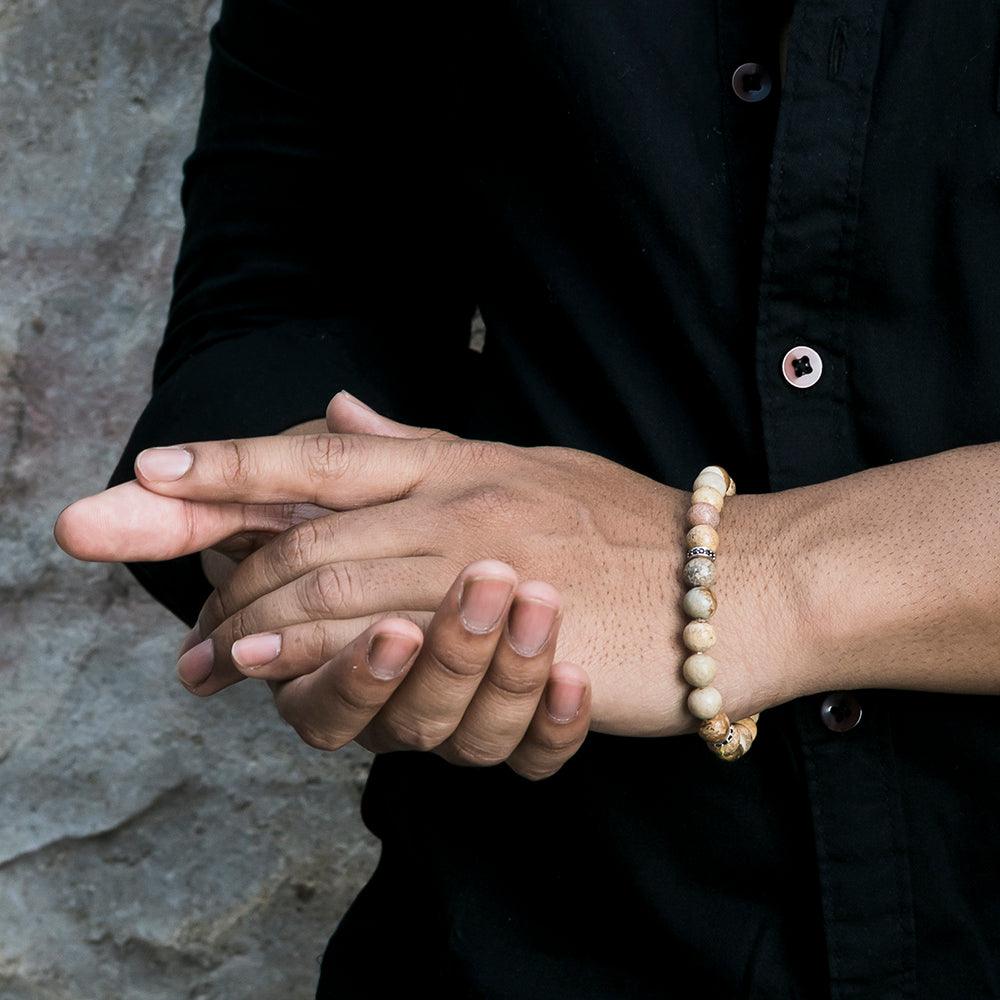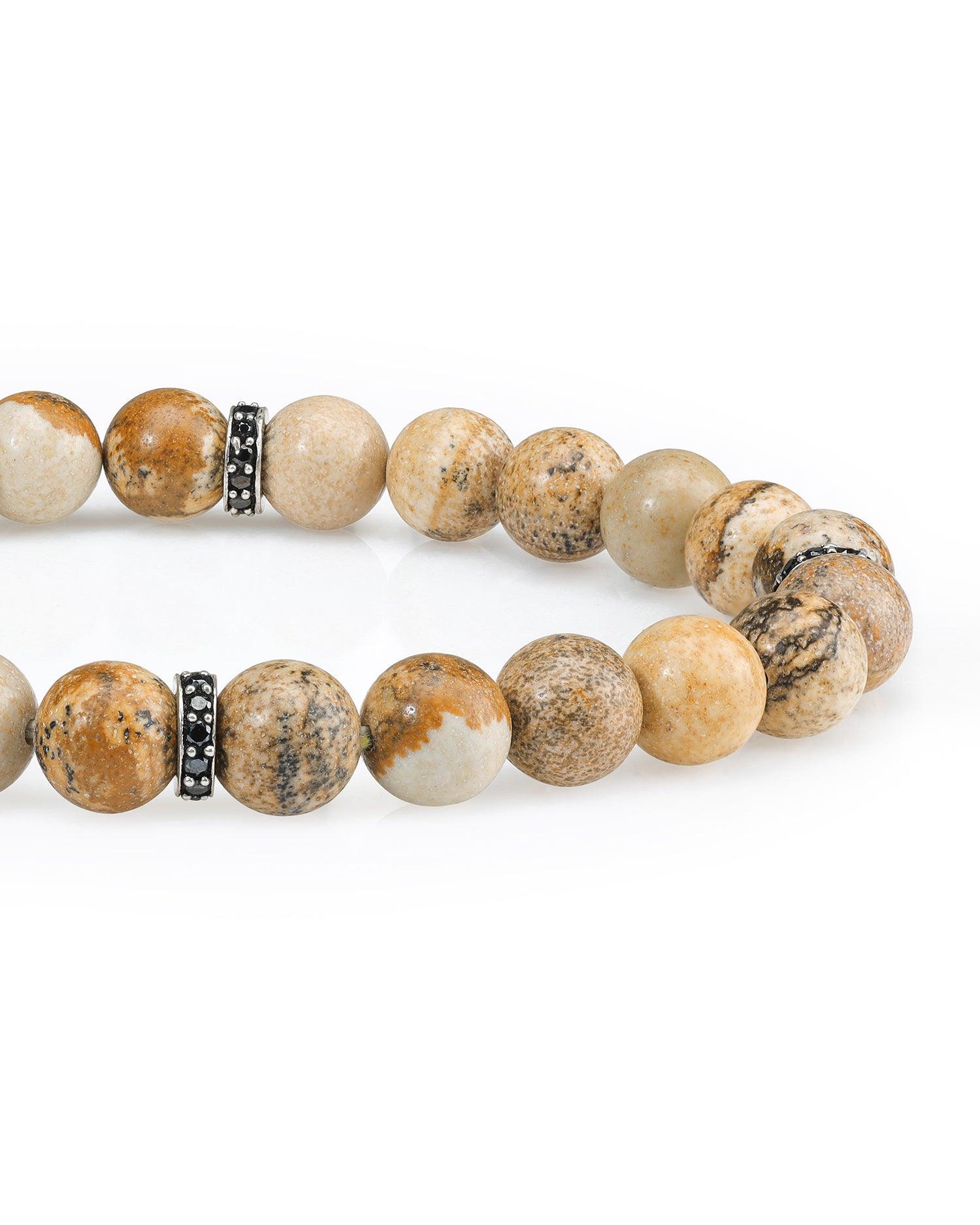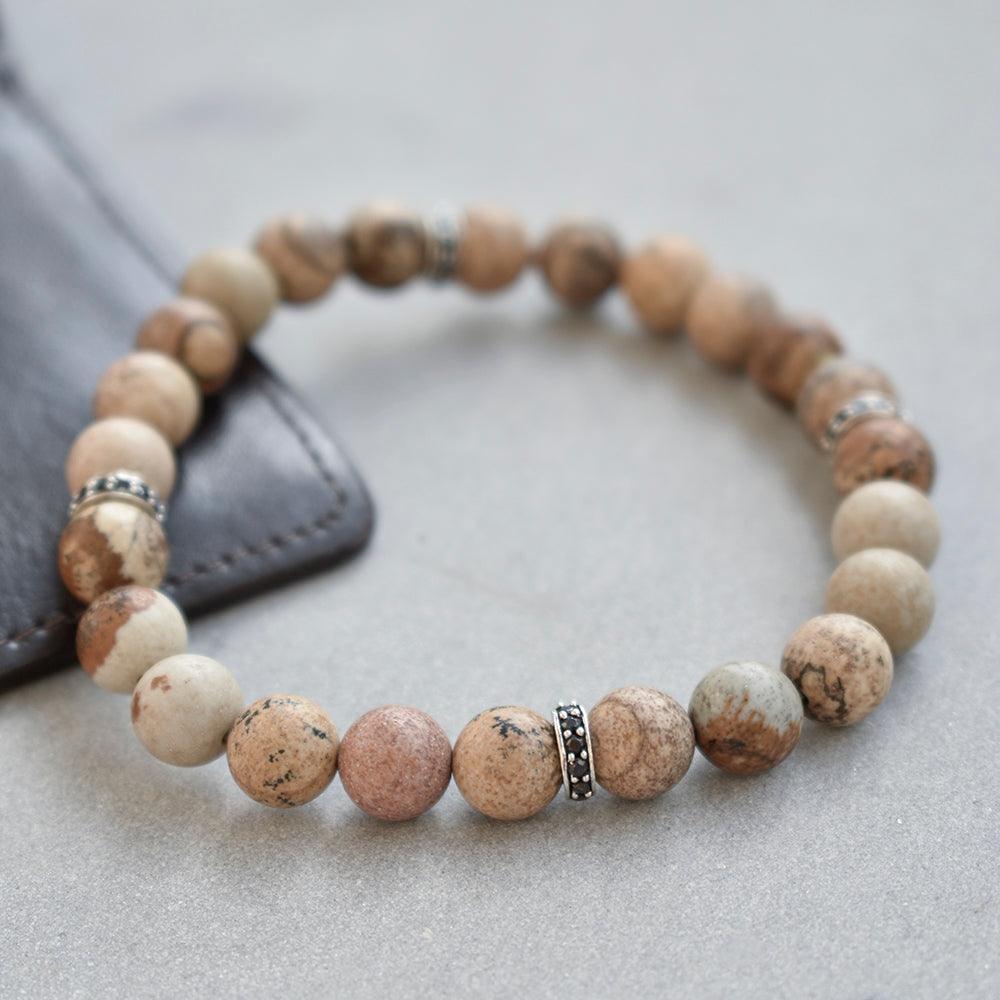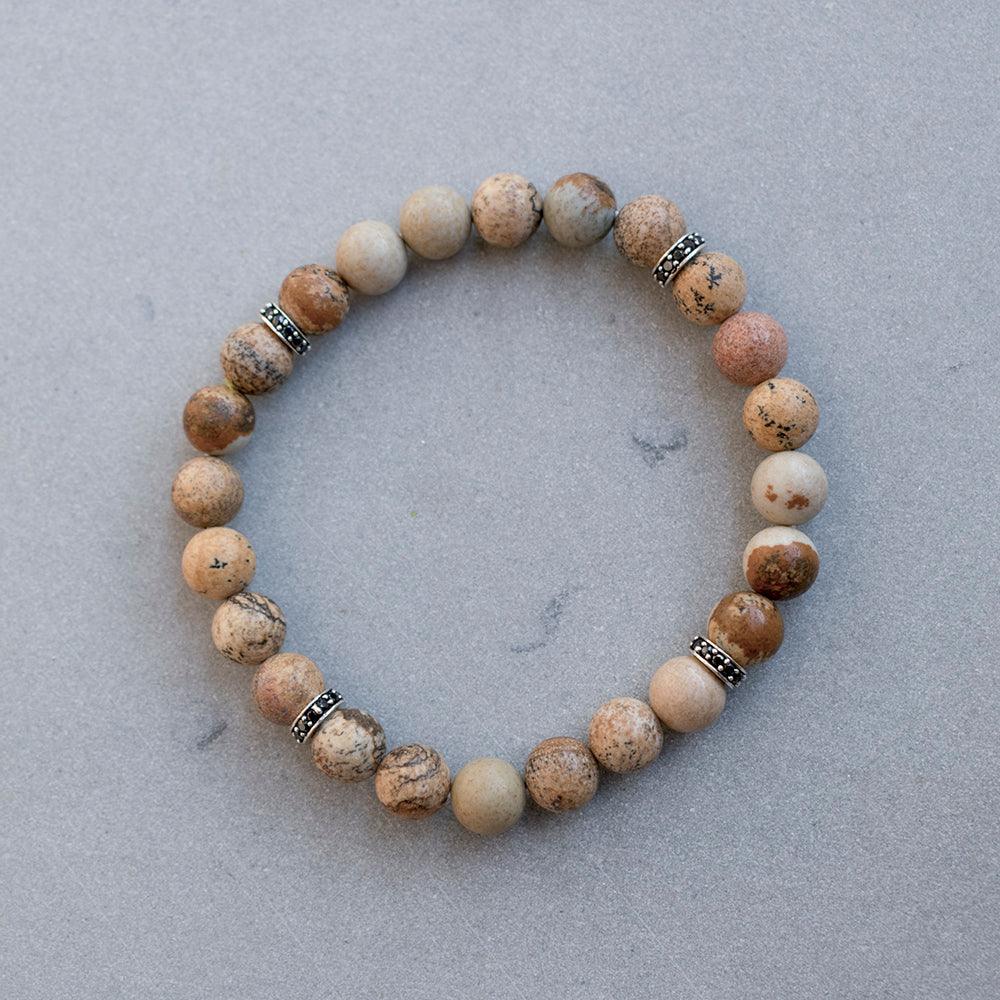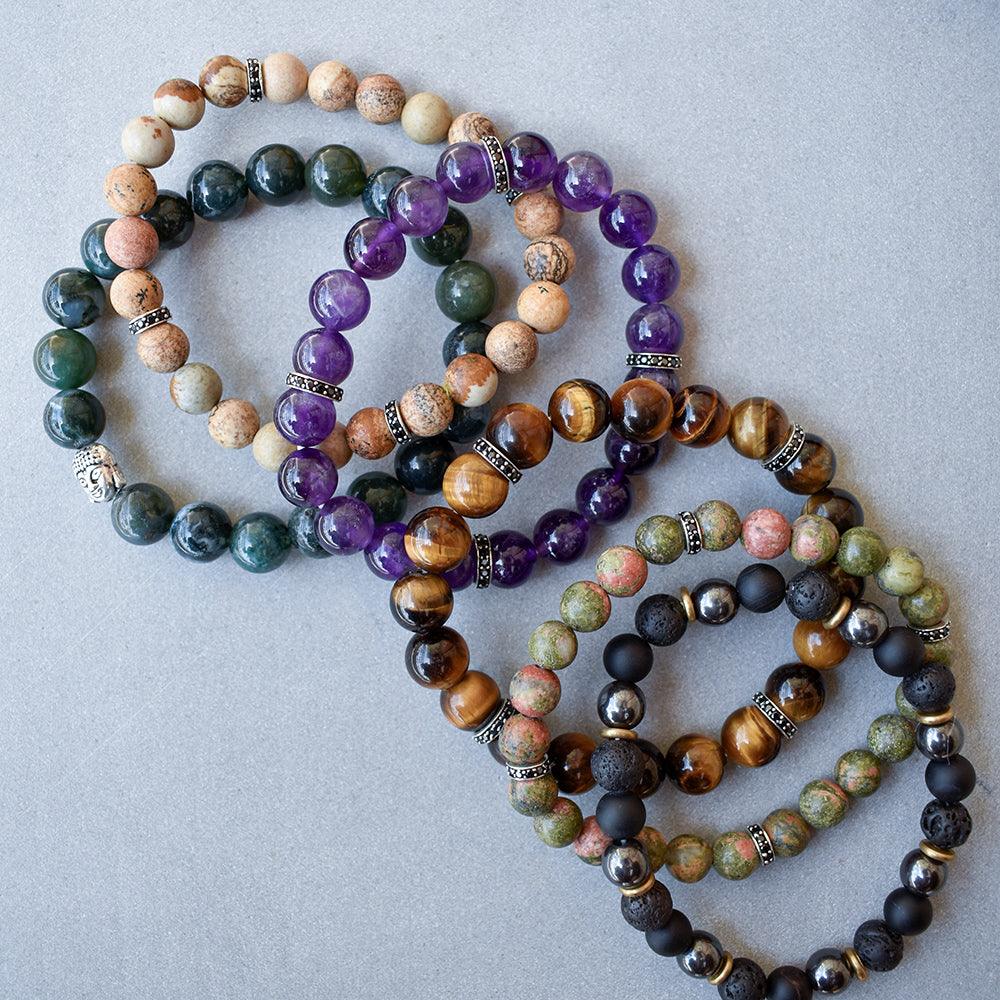 Picture Jasper Black Spinel Solid 925 Sterling Silver Stretchable Beads Bracelet 7" For Men's Jewelry
$29.99
Regular price
$59.99
Benefits :

Jasper – It helps to sustain in times of stress and brings tranquility. It guard from negative energy. It clears all electromagnetic and environmental pollutants. It encourage honesty.

Specification –

Chakras - Sacral Chakra, Solar Plexus Chakra
Zodiac - Gemini
Planet - Sun
Element - Fire, Earth
Vibration - Number 4

Black Spinel – It is one of the rarest stone. It is known as a protective stone. It repels negativity and provides inspirations and empowerment to the wearer. It calms the wearer and improves the reproductive system.

Specification –

Chakras – Earth Chakra
Zodiac – Taurus
Matching Zodiac – Gemini

Common Description –

Material – 925 Sterling Silver & Gemstones
Measurement – 7 inch
These Bracelets are made of environment friendly gemstones and nickel free silver. They absorb negative energy and transfer positive vibes to human body
Perfect for Daily wear, for special occasions and gifting
Best gifts for Christmas, Birthday, Valentine's Day, Anniversary,, Thanksgiving etc.
Perfect gift for parents, loved ones, best friend, son or daughter, etc.


Care Instruction –

Most gemstone jewelry is durable, but still, some care needs to be taken.

Always remove jewelry before doing any housework - household cleaning chemicals are corrosive and may damage the gems permanently
Remove jewelry before doing any manual labor or any work which requires your hand to be immersed in water.
Remove jewelry before swimming or having a shower – chlorine and soap water, may damage the gemstones and their setting
Remove jewelry before sleeping as tossing and turning may put excess pressure on your jewelry which can cause loosening or breaking of jewelry
Put on your jewelry after using perfume and hair care products have dried, as they may cause breaking of gemstones
Store jewelry in a dark place, away from direct sunlight, such as in a pouch, ziplock bag, or jewelry box. This may cause fading of gemstones and air humidity may cause oxidizing of silver


General Cleaning

Silver can be oxidized quite easily, leaving it looking black and dirty. To keep it shiny, you can polish it gently with a jewelry cloth or you ca n use standard silver polish.

Clean your gemstone with warm water and use a blower to remove excess liquid.

TAKE CARE using polishes and tarnish removers around your gemstones, as they can cause your gemstones to become dull and fade.


Distinctive and captivating qualities of natural stones is that each piece has subtle variation, with unique colors and patterns. As a result, the gemstone in your jewelry may be slightly different from the piece in the picture.
---
14 Days Money Back Guarantee
Interest Free Payments with Afterpay

15% Off on purchase of $99
& Free shipping above $49.99